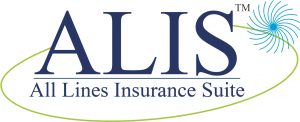 All Lines Insurance Suite
ALIS is I-Engineering's one source solution. ALIS offers MGAs/Wholesalers and Program Administrators the ability to fully automate all insurance business processing from the submission process, rate, quote, bind, policy issuance, accounting, claims, document management and reporting. Our web based system built around a sophisticated rules engine allows MGAs to process business according to their customized workflow. 
For Who?
MGAs, Wholesalers, MGUs and Program Administrator   

Policy Underwriting & Management for Agents Access
A powerful modern point-of-sale Underwriting platform with Agent/Insured Access that is tailored to allow the MGA/MGU/Wholesaler to quickly bring new products to Market. This platform addresses all your pain points – Efficient and intuitive data capture, multi-market comparisons, accurate quotes, Risk Negotiation and Placement, full policy management cycle and automated marketing to increase Bind Ratios.
For Who?
MGAs, Wholesalers, MGUs and Program Administrator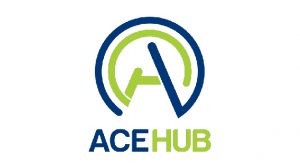 Agent Carrier Exchange – Hub
Powerful bi-directional Distribution Exchange that allows your existing system (or I-Engineering's new application) to directly rate with and converse with your market/carrier/insurer – Enter quote data once and Rate (and push to) all your markets simultaneously with a single payload. Allows multi-market comparisons, with the possibility to extend to Quote, Bind and Issue with your carrier platform via the ACE-HUB's API toolset.
For Who?
MGAs, Wholesalers, MGUs and Program Administrator   
Total Online Policy Solutions
I-Engineering would like to introduce TOPS – an online policy solution – geared towards E&S and specialty carriers. This solution offers submission through policy issuance processing for multiple lines of business. Your general agents are able to rate, quote, bind and issue policies online in real-time.
Agent Rater / Agent Portal
Our Agent Gateway is a self-service portal that helps your retailer to streamline their operation with your office, thereby making it easy to do business with you. The Agent Gateway – consisting of 2 modules – Agent Rater & Agent Portal – allows retailers to not only send New Business and Renewals your way, but also give them the control, manage, process and query information without your involvement, saving both time and money. 
For Who?
MGAs and Wholesalers, MGUs, Program Administrators, Carriers
An Insurance Outsource Program
I-Engineering is pleased to announce our newest service, SkySource, a cost effective Insurance outsource program.
With more than 15 years of working with MGAs, Wholesalers and Program Administrators throughout the country, I-Engineering can help lower your data entry and admin costs through our new SkySource program.
Commercial Lines
Commercial General Liability
Commercial Property
Business Owner Policy
Workmen Compensation
Inland Marine
Crime
Commercial Auto
Specialty
Professional Liability
Umbrella
Boiler & Machinery
Garage Liability
Liquor Liability
Personal Lines 
Homeowner
Personal Auto
Personal & Premises Liability
Inland Marine
Personal Umbrella
Professional Lines
Management Liability
D&O
E&O
Medical Malpractice
Surety